Water Damage Prevention Tools
6/13/2022 (Permalink)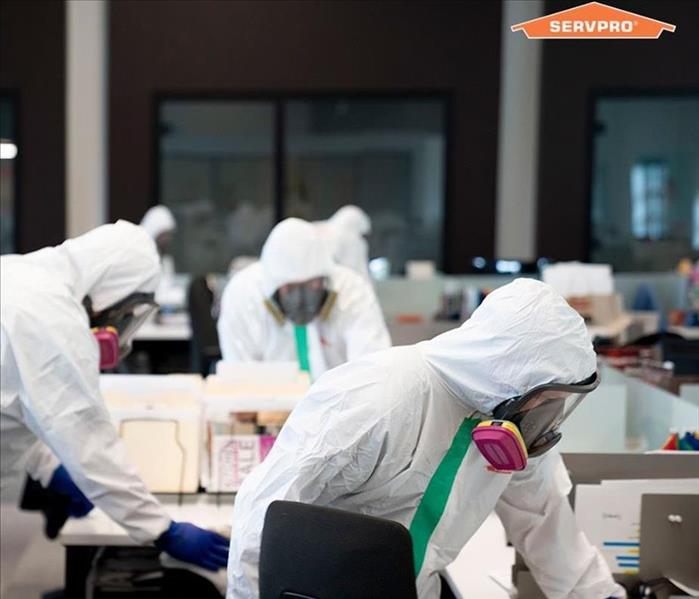 SERVPRO of Northeast San Antonio has the equipment and tools to help dry out the water damage in your business!
Excess water damage can devastate a building especially if gone undetected. Water leak detection systems are available to help identify leaks, which can help prevent them from becoming floods.
Water Alarms: Water alarms are typically battery-operated stand-alone systems that contain a moisture sensor that will activate an audible alarm when moisture is detected. Benefits of water alarms include accessibility and price. They can be placed under sinks or near individual appliances such as washers, refrigerators, hot water heaters, etc., and are fairly inexpensive and easy to install. However, the water monitoring device is only beneficial if someone is inside the building to hear the alarms and take appropriate actions to stop the leak.
Water Systems: While water alarms simply notify you of a leak, water systems will actually shut off the water supply causing water damage. Individual appliance systems are installed in specific appliances and will automatically shut off the water supply in the event that the appliance has a leak. Whole house systems operate in a similar fashion except that the shut-off valve is installed on the main water supply line versus an individual appliance. This system is most popular and beneficial to homeowners that travel often or reside in multiple properties seasonally throughout the year.
SERVPRO of Northeast San Antonio specializes in the cleanup and restoration of commercial property after a water damage event. Our staff is highly trained in property damage restoration. From initial and ongoing training at SERVPRO's corporate training facility to regular IICRC-industry certification, rest assured our staff is equipped with the knowledge to restore your property.