Chimney Fires in San Antonio
1/12/2021 (Permalink)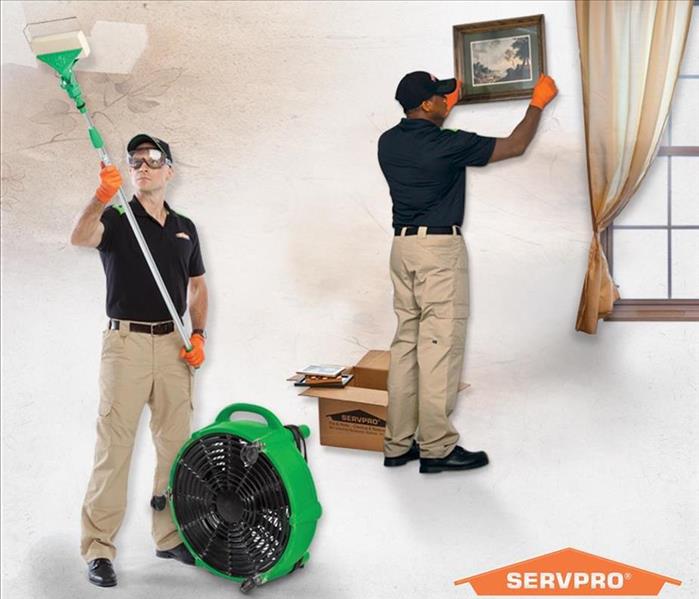 Available 24/7 365 days, SERVPRO of Northeast San Antonio is always here to help when fire disaster strikes!
January temperatures are dropping, the air is finally crisp and Texans can say winter weather has finally arrived. As temperatures drop in San Antonio, fireplaces are being used. That means that chimney fires can become a concern for many homeowners. Chimney fires are caused by creosote, a combustible substance that is formed by gases during the burning process. This substance hardens to the chimney liner and poses a serious fire risk. Here are a few ways that can help you prevent chimney fires:
- Clean your chimney: The chimney should be inspected every year. Making sure your chimney is safe and cleaning it when it becomes a possible hazard is a great way to prevent a fire.
- Use dry wood: If the wood is wet, it will not burn as hot as the dry wood and will produce much more smoke. This increase in smoke can lead to an increase in creosote production.
- Use a creosote remover powder: This powder is to be placed on the wood and burned at a high temperature. This helps turn the creosote that may be forming in the chimney into powder which can reduce the buildup.
All of these tips can reduce your chances of a chimney fire, but the most important one is the first. Always make sure your chimney is inspected and cleaned regularly to ensure the safety of your household. If your home suffers from a fire emergency give SERVPRO of Northeast San Antonio a call at (210) 653-4651.